There's no time like the present to explore one of the Midwest's most popular vacation and relocation destinations. Check out our 2019 Calendar of Events today and start planning your fun in the Hayward area.
With crystal clear lakes for water sports and fishing, and miles of trails for riding snowmobiles, ATVs, cross country skiing, hiking, and road or off-road bicycling, this area is buzzing with activity year-round. The Hayward, Wisconsin Area also has a unique selection of golf courses that will make a memory for any skill level golfer!
World Class Events
From the 858,400 acre Chequamegon National Forest and historic Hayward Lakes Area fishing waters, to North America's largest Honor the Earth Pow Wow, or our Annual Musky Festival, the Chequamegon Fat Tire Festival, the world-renowned American Birkebeiner cross country ski race, and of course, the Annual Lumberjack World Championships. The Hayward Area has something for everyone.
After the Fishing is Done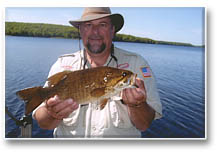 After enjoying one of the most popular sports in the Northwoods there is still plenty do.   There are numerous options for the area's famous "Friday Night Fish Fry" served weekly at area restaurants.  For those who can't get enough fish, check out the Fresh Water Fishing Hall of Fame and Museum. This jaw-dropping 143-foot-long, 41-foot-tall musky is full of fishing history and memorabilia.
Shop the Hayward Area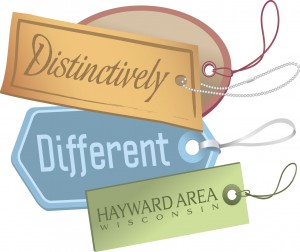 Distinctively Different –If it's a shopping adventure you're after, the Hayward Area's thriving and unique retail community is here to serve you. Enjoy one-of-a-kind specialty and boutique shops such as Backroads Coffee & Tea, Nordic Northwoods, Hayward Water Sports, Lake Kids, Hayward Mercantile Company, Lynne Marie's Candies, Ahlgren's, James Netz Photography, Art Beat of Hayward, Scrappy's, Riverbrook Bike and Ski, Beau Petersen Photography and Video Productions, Hayward Bait & Bottle, Red Schoolhouse Wines, Outdoor Ventures, Hayward Fly Fishing Company and New Moon Ski & Bike Shop. We also have multi-plex stores such as the Northern Lakes Cooperative and Marketplace Foods and larger retail chains like Glik's, Walgreens, Maurices, L&M Fleet Supply and Walmart Supercenter.