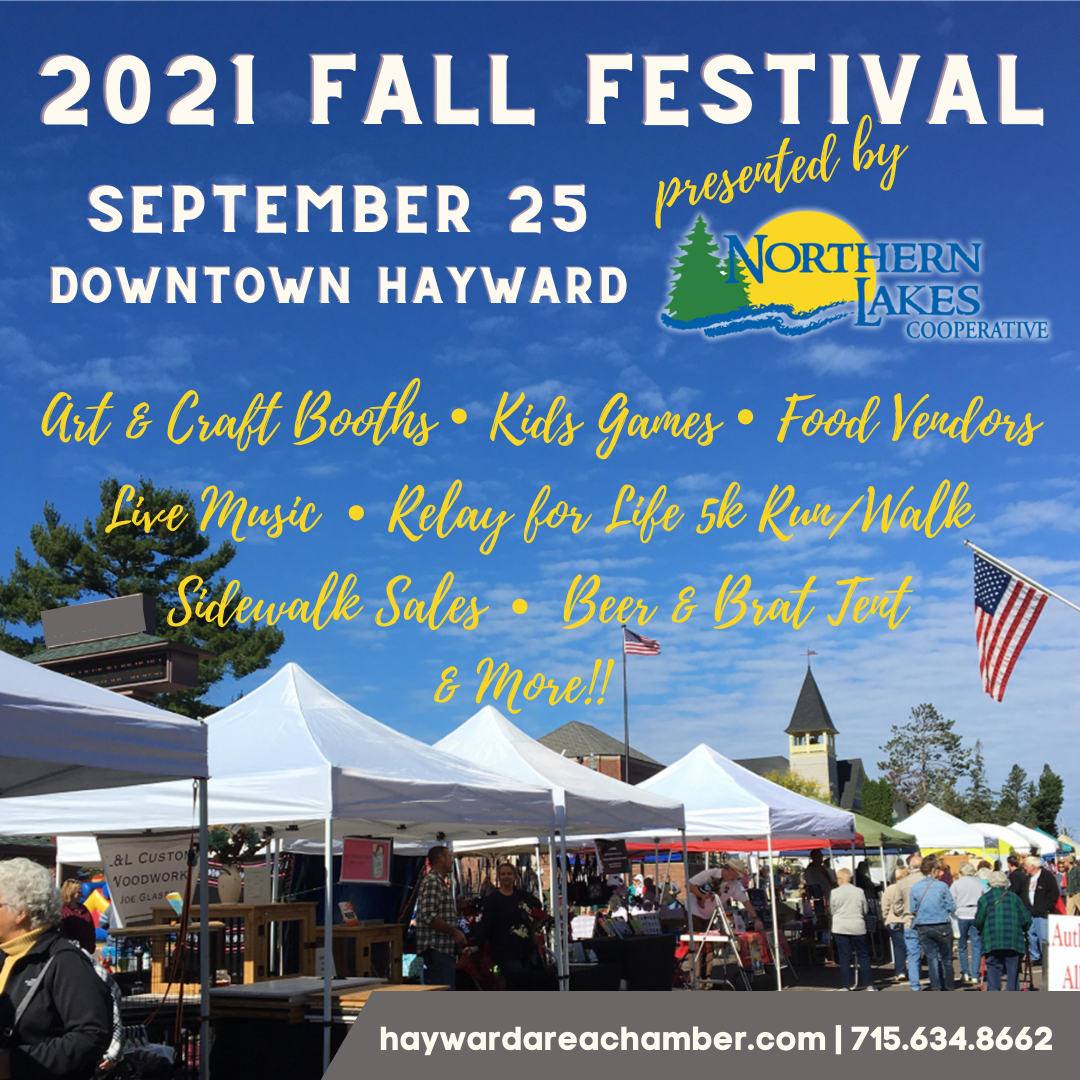 Join us for the 2022 Hayward Fall Festival
scheduled for Saturday, Sept. 24, 2022!
The Hayward Fall Festival is an annual tradition that celebrates the changing of the seasons with fine art & craft booths, sidewalk sales, wonderful food vendors, a brat, beer and wine tent, kids activities and live music in downtown Hayward. Relay for Life of Sawyer County also hosts a 5K Run/Walk. Thousands of people from all over help our area celebrate during this one-day event.
Welcome prospective Fall Festival Vendor!
We are no longer accepting applications for 2021. Check back for next year!
Art & Craft Festival Letter
Art & Craft Vendor Application
Non-Profit Vendor Application
Food Vendor Application
The Fine Art & Craft Show will be held in Downtown Hayward
from 9:00am – 5:00pm Saturday, September 25, 2021.
Artwork must be handmade, original design; no commercial or flea market items.
No buy/sell items allowed. All designs must be an original concept of the artist/craft person selling the product.
Vendors are not to display or sell products that are the same as or similar to products he or she is selling to an area business.
All applicants subject to final approval of the Fall Festival Vendor Review Committee. Items not approved by the Vendor Review Committee are required to be removed from the booth.
Participation in previous events does not reserve your space for this year's event.
Art & Craft vendors submit ALL required materials. 
Food Vendors submit ALL required materials.
Our festival has limited art & craft and food vendor spaces. Please be advised they could fill fast so early application is recommended. All deadlines as they appear above are also "or until full". 
Thank you to our 2021 Sponsors!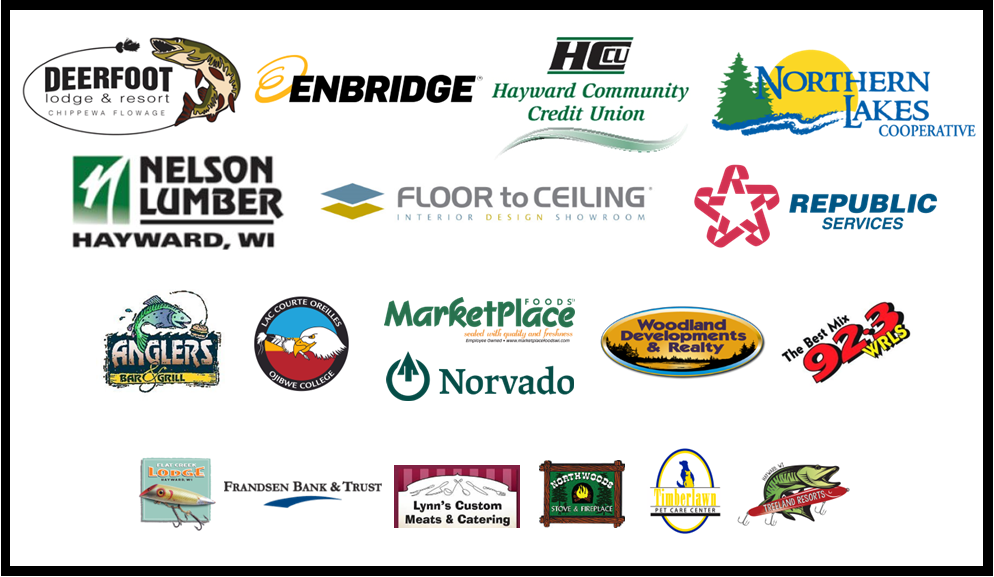 Make Fall Fest an Annual Tradition!
Mark Your Calendars:
September 24, 2022
September 23, 2023
September 28, 2024